Board of trustees
The Maidstone Museum Foundation is governed by a voluntary Board of Trustees. These are: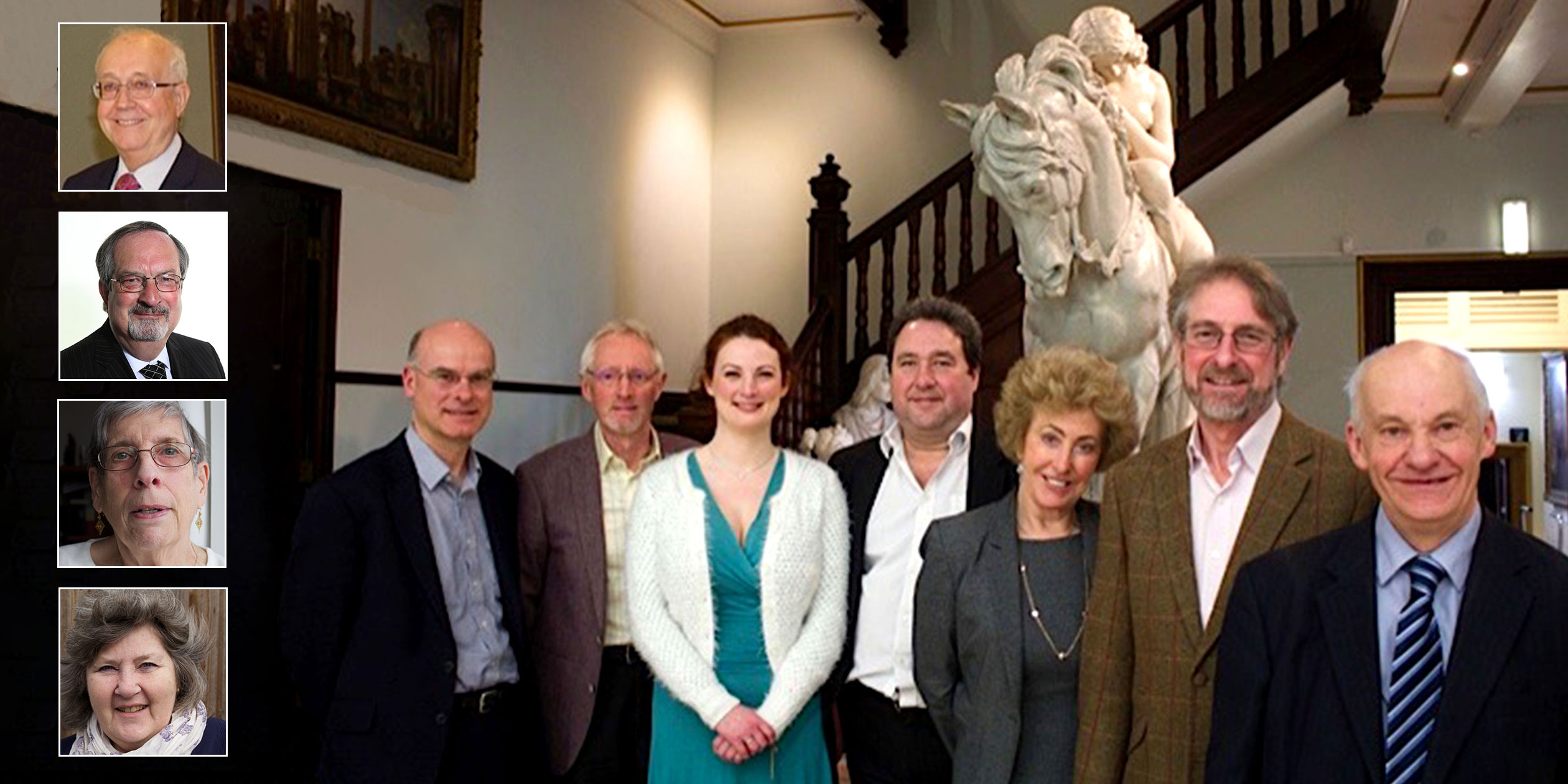 From left: Stephen Farrant, Mike Evans, Ilsa Butler, John Newcomb, Elaine Craven MBE, Mark Baker, Ivan White. Inset from top: Trevor Sturgess, David Pickett, Hazel Arnold, Moira Bennet.
AGM
The Maidstone Museums' Foundation AGMs are held every year. The aim is that Friends receive the chairman's annual report, the financial report, and elect trustees (these may be seeking re-election by rotation).
The next AGM is on the evening of June 29, 2017. It is to be held in the Bentlif Library on a Museum Lates night.
BAFM
The MMF is a member of the national body for all Museum Friends' groups – the British Association for Friends of Museums. Find out more about this body today.
Contact us
Get in touch with Maidstone Museum with your query today and we'll contact you with a response as soon as possible.